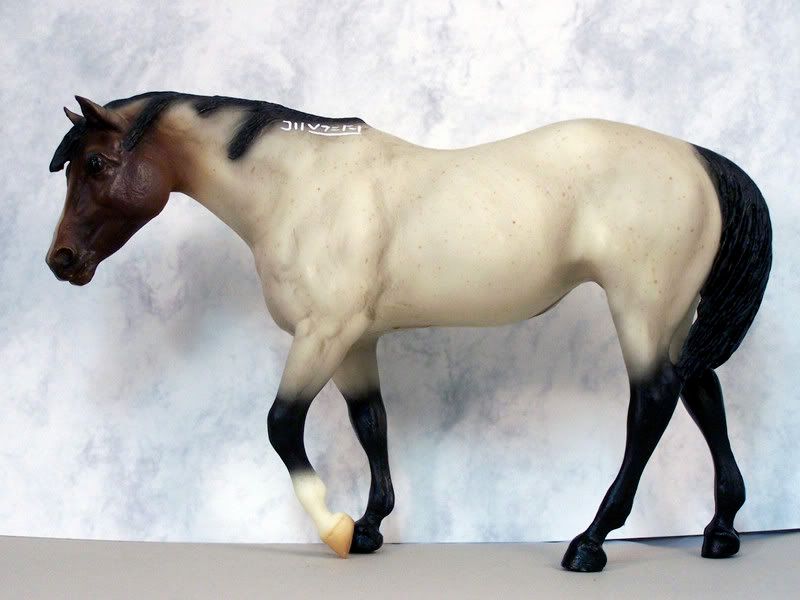 Indian Pony #929 "Cheyenne" Bay roan, sock on LF, blaze and freeze brand on left side of neck.
Produced 1995-1996
Shown as "Mexicali Rose" She was named after a Mexican restaurant in Ithaca, NY.
This mare was the 1995 OF Plastic Mustang National Champion at the very first North American Nationals.
Other Awards:
2001 Top Ten OF Plastic Western Stockwork, Timed/Other
ROM March 2007 in Western Pleasure
Ephemera:
ROM certificate, joke Coggins test
Condition:
3 rubs on nose