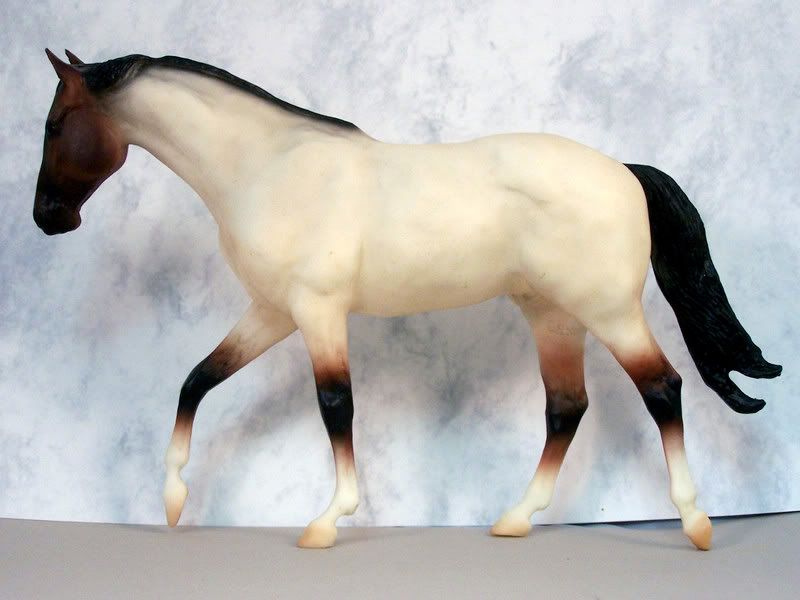 John Henry #707598 "Cowboy Pride 3 Horse Set" Bay roan with 4 white socks and a star/stripe/snip.
1998 JC Penney Special Run, set included appaloosa Stock Horse Foal and dun Running Stallion
Shown as "Coyote Loco" He was show at the 1997 (?) North American Nationals by Darleen Stoddard and went National Champ in OF plastic Western Pleasure, other type.
Condition:
3+