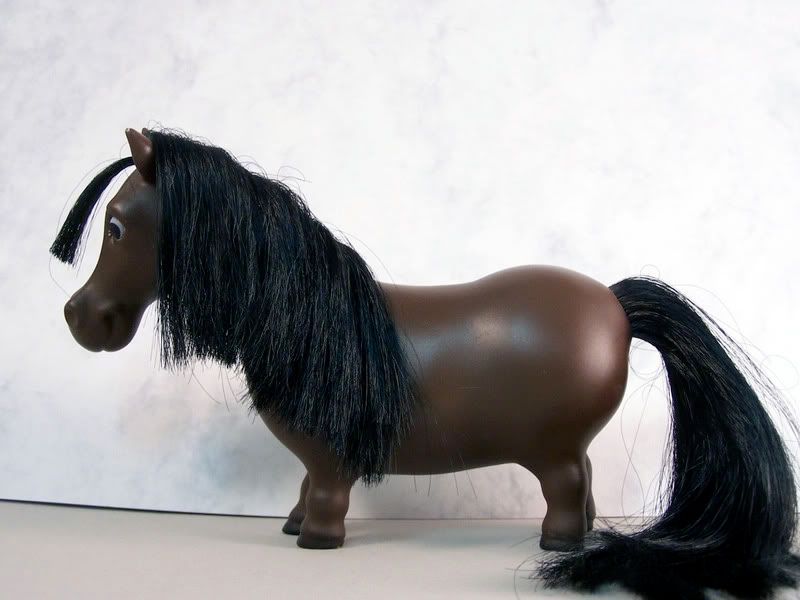 Kipper #9960 "Kipper" Dark bay cartoon style pony, with haired mane and tail.
This model was never officially released due to manufacturing issues. About 5,000 did make it into circulation in 1986 per Nancy Young's 5th edition of Breyer Molds and Models. I got this one from Bentley Sales, and he came in a clear plastic box with a green background. I don't have the box.
Marked c 1986 thelwell on belly.
Condition score: 3