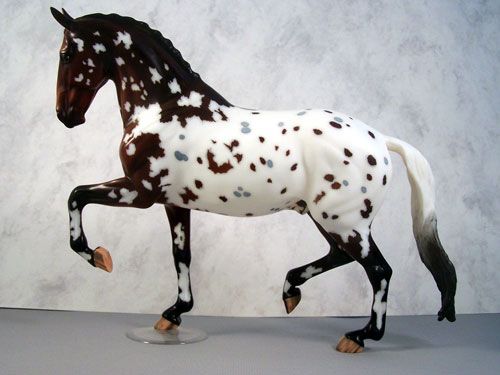 Salinero #? "Rubicon" Dark bay appaloosa with extended blanket
Produced 2008. Connoisseur Series model offered by Just About Horses, 350 made. I bought this horse from someone who had been drawn but did not want him, as I was not pulled in the drawing.
Circle Breyer-Reeves copyright
Condition: 3+
Ephemera: certificate of authenticity.