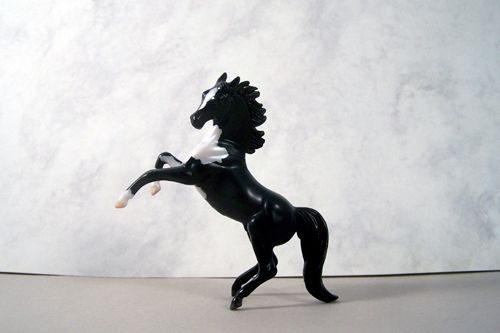 G2 Stablemate Rearing Arabian #711210 "Oscar" Black with a blaze and white chest, meant to simulate a tuxedo. This was one of the one day ticket horses available at this year's Breyerfest. He was available Sunday morning in the store for $20. A Breyer employee advised me that "Emmy," the other one day horse could be had at the gate until they closed at 3, and the price was the same.
Stablemate Breyer-Reeves copyright stamp.
Condition: 4
Ephemera: came packed in a red velvet bag with gold Breyer logo, and a small information card.