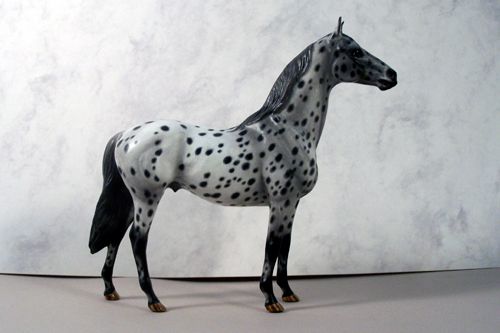 Unnamed CM Breyer Classic Man O War. Repainted to leopard appaloosa by Kirsten Wellman in 2010 for the Flying Heart Fundraiser. He is signed by her on his belly.
Shown as an Appaloosa Sport Horse gelding. Once he gets a name.
Purchased from My Auction Barn in July 2010 for $96.