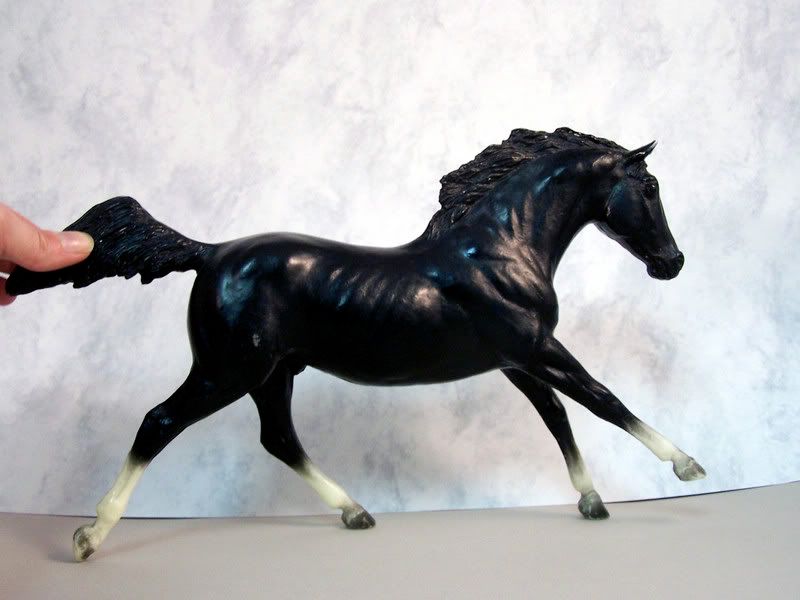 Black Beauty #89 "Black Beauty" black, this is the 4 stocking version, star. His name, shockingly, is "Black Beauty"
Produced 1979-1988. This particular horse was purchased from Sears at Christmas time in 1979, and he came with a blue canvas blanket and a Brenda Breyer doll.
condition:
2+ He has MANY small rubs due to play and his right ear is chipped.