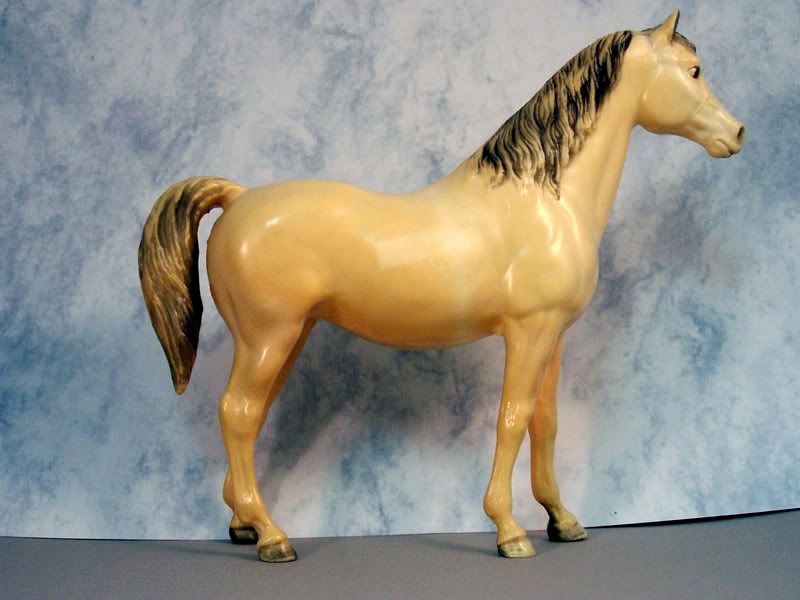 Family Arabian Mare #8 "Pride"
Produced 1961-1973. Name is Newport Skyrocket as she was found on the 4th of July in an antique store in Rhode Island while we were on vacation.
Condition:
2 Yellowed (not quite as badly as these photos show) broken left ear, rubbed hooves. This horse was much loved before hse found her way to me.