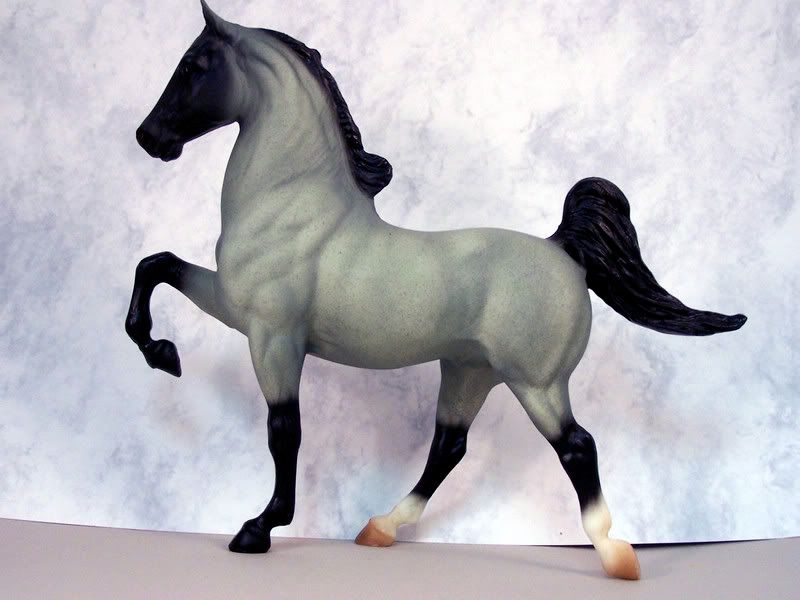 Five Gaiter #400292 "Moon Shadows" Blue roan with star, hind stockings. Marked "JAH '94" on belly.
1994 Just About Horses Special Run, 2000 produced
Ephemera:
COA from JAH This certificate states the horse is #940802 of 2000 produced. Per Nancy Atkinson Young's book, this means that the horse is the 802nd of the run--the 94 refers to the year.
Condition:
3+ ear tip rubs