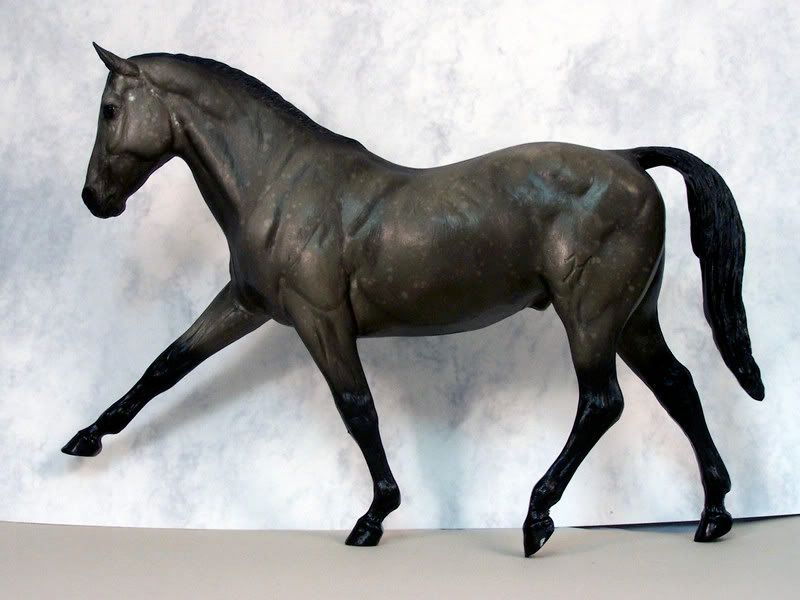 Hanoverian #715963 "International Equestrian Collector's Set" dark steel grey, with lighter resist dapples, black points.
1989 JC Penney Special Run, set included
flea bitten grey Halla
and red bay Morgenglanz. 3500 sets made.
Shown as Stormfront
Ephemera:
Horse record and pedigree.
Condition:
3+ ear tips rubs Does not stand well.