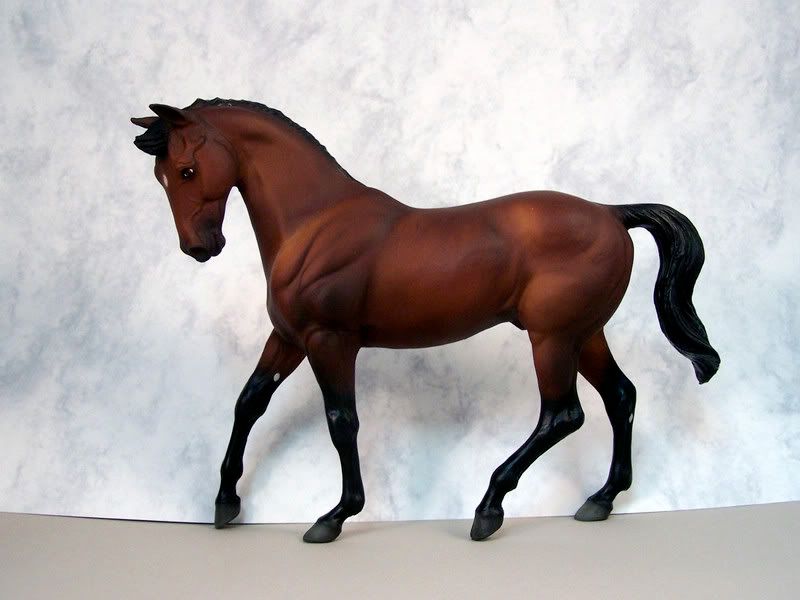 Big Ben #700999 "Molokai" solid bay with star
1999 Breyerfest Celebration Horse. About 4,000 produced (per Ponylagoon) I attended this Breyerfest.
Ephemera:
included a white blanket with blue and yellow trim. Blanket embroidered with "Breyerfest '99 10th Anniversary" and Breyer logo. Torn Pick up ticket (#1159) and a postcard with the real Molokai and Dorothy Trapp-Crowell . The back of the card has information on the live horse.
Condition:
4 there is dirt on his right neck in the photo (D'oh!)